Robert's Photography
& Video Services
Presents
Pictures of Punta Gorda Florida

The Home & Garden Show
at memorial auditorium
.
After a quick stop at the Bud Load Event, and a couple of hours photographing the Hibiscus Pageant
I stopped over to the Memorial Auditorium in Punta Gorda and ran into my old friends
Scott Holcome & Ken Birdsong (KB) from WENG 1530 News - Talk Radio
who were set up doing their own live broadcast.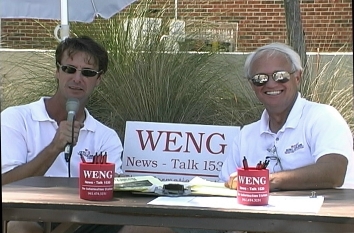 I run into them at a lot of the local events, and they always seem to be having a good time
pictures of punta gorda florida
Here Scott talks live on WENG radio with Tolande Pepin who sells an all natural insecticide
that claims to kill 60+ different kinds of pests including such things as fire ants.
Inside the auditorium she had a booth where she used live fire ants to demonstrate
the effectiveness of her product. The exciting part about the product was not the fact that
it could kill fire ants on contact, but the fact that it was a "Non-toxic, food grade powder that
you could safely use around children and pets" she claimed.
Need a non-toxic insecticide? Try Organic One South (239) 410-0228
---
Inside the auditorium, there were booths of every kind. But it was mostly home products like
safety windows and marble countertops, sun rooms and decorative accessories...
most of which were not real photogenic.
So I took a few pictures of things that I found to be "different" or "interesting" in some way.
The old power juicer (as seen on TV) was really impressive to watch.

This guy stuffed carrots and celery and all kinds of other veggies in there, and in seconds it was pure juice... with the pulp being stored in a different compartment... and very quiet...

I was impressed.

Peter Colman, from Wonder Innovations, Inc. in Bradenton invented a new dual shower head as well as many others, that he claims is economic and effective.

(with a good price too)

Looking for something different? Wonder Innovations, Inc.
(941) 752-0813

DecoRox was selling large decorative rocks that could cover an outdoor pump or electrical connection. This guy is sitting on a boat the shape of a bench... or is it a bench the shape of a boat???

I don't remember.
But I do remember he said it was a fully functional vessel. Cool for waterfront properties I guess.

www.DecoRox.com
The Arts & Humanities Council of Charlotte County
promote the work of local visual artists, musicians, theater groups and dance studios
& encourage the enjoyment and participation of residents, students and visitors.
I picked up a brochure full of information including the Cultural Guide to Charlotte County.
Looking for more information about Charlotte County Arts,
Cultural Organizations, Music, Theater etc.?
Arts & Humanities Council of Charlotte County, Inc.
2811-M Tamiami Trail
Port Charlotte FL 33952
(941) 764-8100
e-mail charlottearts@daystar.net
Need a photo, video or a cheap internet page to display your art or talents?
Give me a call at (941) 697-6664
or visit my web site at www.sunsetvideo.org
---
I thought this was interesting for a Home & Garden show. Most everything in the place was
of the Manly Man variety, except for this booth. I guess they were looking for the
wives that would accompany the Manly Men. At any rate, I thought they had a really colorful
booth, so I took their picture and offered a couple of suggestions to promote their business.
1. Ask the men if they "Want a Kiss?" (and have a bowl of Hershey kisses available) or
2. Set up a $1 kissing booth to show the men how well the lipstick works...
They laughed... but I thought they were both pretty good ideas.
www.cathyslips.com
---
The most new and innovative outdoor product I found at the show was this new Cook-N-Dine table.
Cook in the middle... dine on the edge... electric, but sealed for outdoor use.
Very interesting.
www.Cook-N-Dine-USA.com
---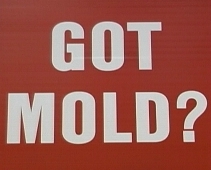 See what those cows started ?
---
LINKS
GO to:
These photo web pages were built with a screen resolution of 1024 x 768
---

This web page and photographs
compliments of
Robert's Photography and Video Services
Experience the possibilities
at
www.sunsetvideo.org

---
Need a photographer for your next event ??
Robert Shainline
P.O. Box 906
Cape Haze, FL 33946
(941) 697-6664 - Home & Office
(941) 697-1238 - Office & Modem..
---
Pictures of Englewood Florida
All photographs copyrighted by Robert Shainline 2004