Alzheimer's Association
Memory Walk 2003
October 18, 2003

---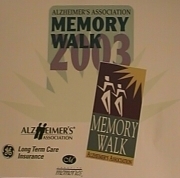 at
Bay Harbor Ford
Englewood, Florida
1(800) 367-5559
bharbor@sunline.net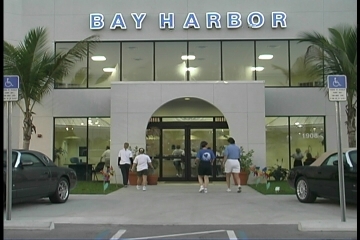 ---
Activities Began at 7:00 AM
The Memory Walk 2003 Began at 8:00 AM
And return anytime to see lots of pictures from this event anytime !
It's all FREE... so be sure to share them with your friends.

---

A note from the photographer:
Here are a few of the pictures from the Memory Walk event.
I have over 100 pictures, so it will take more than a couple of pages
to publish them all to the internet...

They have also been significantly reduced in size so that they will download faster.

SO:
To capture these pictures for yourself... just right click on any picture and choose "save image as"
Full sized (720 x 480) digital pictures will be available (via e-mail) upon request...
so if you see something you really like... please let me know.
Each picture has its own name or number.

e-mail - Shain@sunsetvideo.org
or call
Robert's Photography & Video Services
@
697-6664 or 697-1238

Enjoy !
---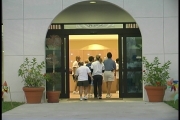 Michelle McCarthy talks outside with WENG Talk Radio, one of the days sponsors.
The showroom at Bay Harbor Ford filled quickly
By 7:30 am, the showroom was buzzing with activity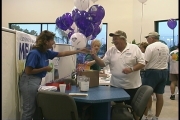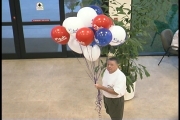 First thing you had to notice inside were the 100's of colorful balloons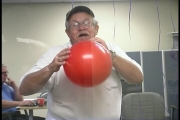 I saw Ken Baumhardt, a sales consultant at Bay Harbor Ford who was busy in the
back room blowing up balloons.... or maybe he was just testing the helium... I'm not sure.
But I do know that he really did put a lot of personal effort in helping with this event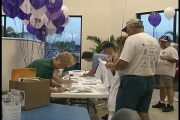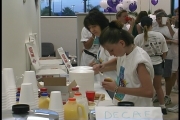 Everyone was busy registering for the Memory Walk and for a load of excellent
door prizes all donated by local businesses. Wait till you see the winners page !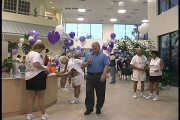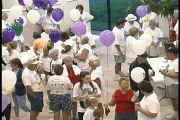 The room continued to fill up with participants as Memory Walk 2003
was about to begin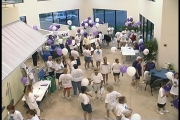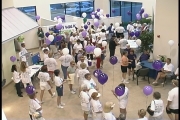 And all this was just in the first half hour !!!
Click on any of the links below to be instantly transported
to that page
---
Go to: The 2003 Pre-Walk Page
---
Go to: The Walk Page

---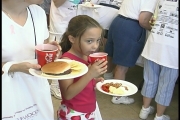 Go to: The Food & Entertainment Page
---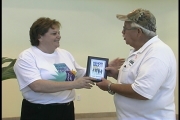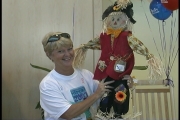 Got to: Awards & Door Prizes Page
---
Go to: The Sponsors Page
---
Go to: The Alzheimer's Web Site
Go to: Lower Blood Pressure.com
Go to: www.sunset-relaxation-video.com
Go to: Robert's Photography & Video Services
---

This web page and photographs are a free service
compliments of


www.sunsetvideo.org
&
Robert Shainline Video Productions
Robert's Photography & Video Services
SW Florida's most versatile photographer

A member in good standing of the
Englewood Executive Network


Experience the possibilities
at
www.sunsetvideo.org