Lori's Benefit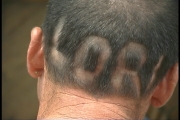 Sunday July 20, 2003
---
Photo's compliments of


www.sunsetvideo.org
&
Robert Shainline Video Productions
SW Florida's most versatile videographer
Experience the possibilities
at
Robert's Photography & Video Services
(click here to be instantly transported)

---

Please be patient

There are approx. 100 quality pictures on this page
so it might take a minute to download.
All of these pictures were reduced in size to help the
page load faster.
---
Festival Sponsored by: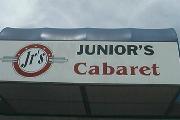 Click here to visit
www.Juniorslounge.com
---
A short story... while you're waiting for the pictures to download...
I was just driving down Placida Road when I noticed all the motorcycles
gathering in the parking lot at Jr's Cabaret in Grove City.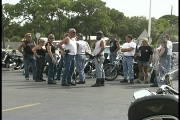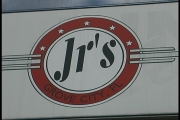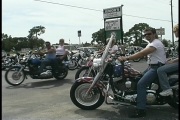 So I stopped by to see what was happening.
I quickly learned that they were having a special benefit to help
a young woman who had just undergone an operation for breast cancer.
It sounded like a good cause... so I decided to stay and donate some photography.
I introduced myself to as many people as I could, and handed out my card with my
www.sunsetvideo.org web site that I hoped would point people towards this web page
where I planned to display the pictures... I don't know how many people got
that information... so if you know someone that might like to see
these pictures please give them this web address.
www.sunsetvideo.org/lori
I took as many "people pictures" as I could grab...
some people went out of their way to participate...
others just went about their business...
I'm assuming that anyone that was
"Wanted"
or belonged to a
"Witness Protection Program"
stayed clear of the camera.
But if your picture wound up in here... and you'd rather it didn't...
(for any reason)
just drop me a line and I'll remove it. No problemo.
For those of you that went out of your way to cooperate... and/or show off
I have some cool and some candid shots for you.
Space was limited, so I only published what I thought were the best
Secondly, I couldn't really take good pictures of the bikes when they're all
lined up like that... so I spent the time looking for bikes that seemed to
stand out in the crowd and I did close ups of the things that caught my eye.
Custom paint & highly polished chrome seemed to draw my attention.
So I featured a few that I thought were most photogenic.
So Enjoy.
"On with the show"
---

These two words seemed to be most prevalent throughout the gathering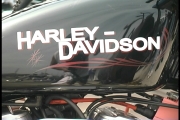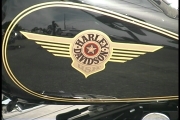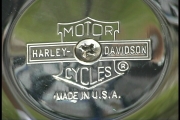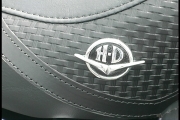 Custom paint and highly polished chrome lit up the parking lot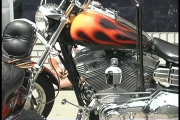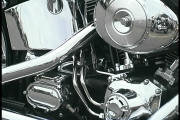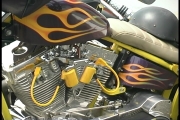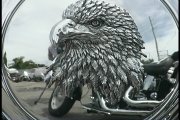 I met some pretty interesting people all day long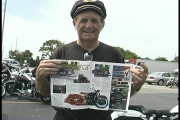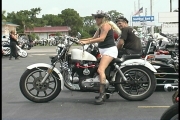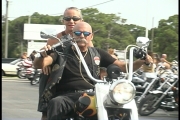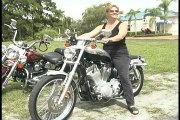 And like I said...
some were enjoying the camera a little more than others
so we had some fun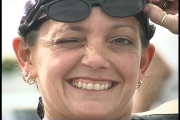 Some had personal messages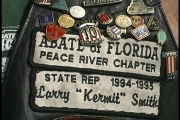 Some had super custom paint jobs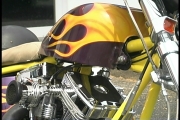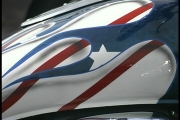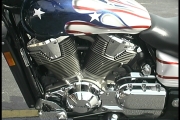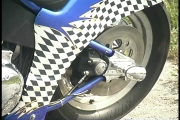 And these new styles are very high tech
"I want one"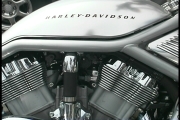 It was a whole day of color...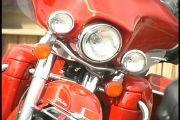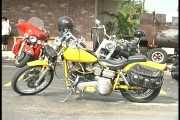 and chrome...
and really cool people
getting together for a really good cause.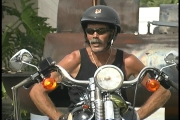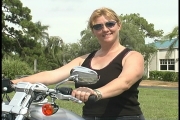 And I learned that...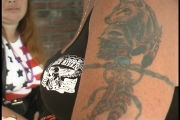 photographing tattoo's and jewelry can really be fun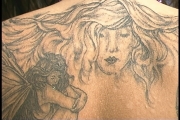 Towards the end of the day they gave away a lot of prizes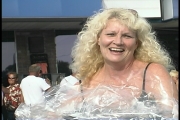 and afterwards we got everyone together
for a group portrait of Lori and friends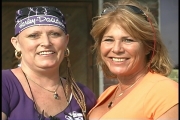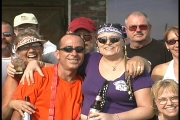 And some casual portraits of Lori and Dave
---
I'd just like to take this moment to send a personal
"Thank You"
to all that participated in this event.
And
"Best of Luck"
to Lori and Dave.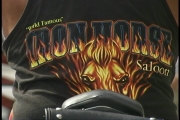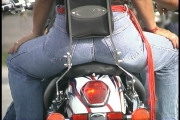 THE END
---
"Have a great day"
"Keep the shiny side up"
Robert Shainline
Robert Shainline Video Productions &
Robert's Photography & Video Services
(941) 697-6664 or (941) 697-1238
e-mail
Shain@sunsetvideo.org
Keep me in mind if you ever need some good pictures
or want to make a really excellent video...
of your bikes or your babes... or anything else.
Later
Robert Shainline
---
Go to: Robert's Photography and Video Services
Go to: www.sunsetvideo.org Go to: www.sunst-relaxation-video.com
Go to: The top of this page