Serenity Espresso House
4211 S. McCall Rd
(941) 475-2813

Englewood's Newest Espresso / Coffee House
Open 7am - 6pm Mon-Sat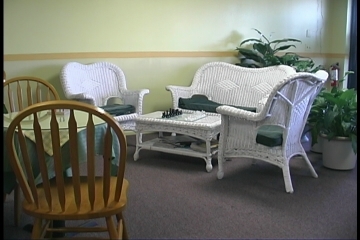 Come in - Sit down - Relax - Enjoy a really great cup of coffee
Espresso - Cappuccino - Latte
They offer 8 international coffees and 40 ice cold expresso drinks
as well as pastries, bagels, and whole coffee beans by the pound
Serenity also has a wide variety of gifts to offer,
so you can even do some Xmas shopping while you're there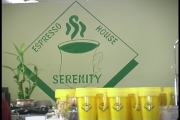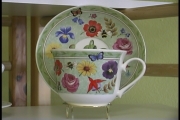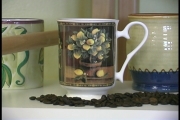 There were many beautiful and useful coffee cups available for sale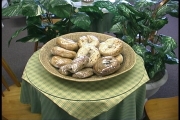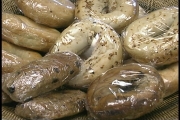 And the scent of hot coffee and fresh bagels in the air... mmmm mmmmm
Serenity's also carries a wide variety of specialty coffees and flavored syrups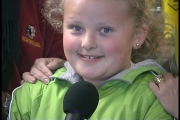 WENG Radio's Scott Holcomb did the interview indoors with Owner Patricia Siggins
with a wireless microphone where even her daughter got to say a few words to the fans...
including the fact that she "Loves the Hot Chocolate here !".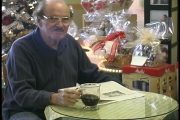 There were lots of satisfied customers on this chilly afternoon.
And what would a coffeehouse be without a rooster ?
Got a minute? Please visit the rest of the sponsors.
---
Click on any link below to be instantly transported
And when you're through...
Be sure to take a stroll down Dearborn Street for
some Xmas cheer.
Would you like to have a web page for your quality business?
Just give me a call.
Robert's Photography
& Video Services
Questions? Comments? Ideas?
---
This web page and photographs are a free service
compliments of
www.sunsetvideo.org


&
Robert Shainline Video Productions
Robert's Photography & Video Services
SW Florida's most versatile photographer
Would you like to make a donation to our site?
Click here for the address
---
www.sunsetvideo.org
www.sunset-relaxation-video.com
Lower-blood-pressure.com
Member of the
Englewood Executive Network
---
All photographs copyrighted
by Robert Shainline - 2003